Manmohan Birdi – Osteopath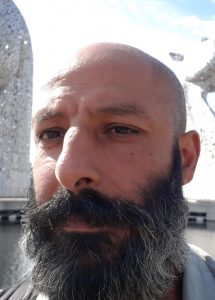 Qualifications: BA, BOst (GOSC registered Osteopath)
"I graduated in 2008 at the British School Of Osteopathy (BSO) a four year degree level course and have been treating patients structurally since then. I have a passion for cranial Osteopathy so in 2010 I attended a week long course at the BSO, which was a revelation. In 2009 I attended a course in Bavaria on myofascial release and a further course at the BSO, and other courses run by Prof. Eyal Leyderman on harmonic motion techniques. While I was training to be an Osteopath I enrolled on a sports massage course at Morley College, this training is incredibly useful, especially when treating chronically tight muscles.
As a member of the Waltham Forest Osteopathic group, I was nominated to attend the meetings at the General Osteopathic Council to help disseminate information to our group and also help mould the way Osteopaths would be revalidated.
I use a combination of Structural and Cranial Osteopathy to treat patients, I treat all ages, but have no expertise in babies yet. Taking into account patients busy lifestyles I incorporate self help exercises and advise on stretches that can be performed at home or work.
It's all about working together to improve feelings of well being and helping a patient get back to their normal everyday activities.
I hope to see you soon at Walthamstow Osteopathy."
Please note that Manmohan does not currently treat babies.
Book an appointment – Walthamstow Osteopathy and Natural Health Centre