Please note: Elsa will be on maternity leave from 30th October 2021. If you have been treated by Elsa before and would like to book with another osteopath please call us on 0208 521 7888
Qualifications/Training
BSc (Hons) Ost, DO European School of Osteopathy, Maidstone 2003
Certificate of professional competence in perinatal and paediatric Osteopathy, OPP Paris France, 2009 – 2012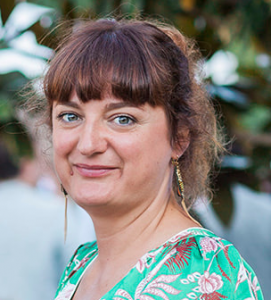 Doula Skills & Breastfeeding Support Level 3, Women's Health & Family Services, London Open College Network, 2019
Memberships:
Institute of Osteopathy, Active Member of the SEROPP (European Society of Research in Perinatal and Paediatric Osteopathy).
---
My approach is gentle, drawing on all osteopathic approaches including cranial, visceral and classical osteopathy as well as postural, nutritional and exercise advice.
A key point of my treatment is transmitting knowledge to each of my patients in a clear, bespoke and efficient manner. In this way each person gains the ability to be active in maintaining their own good health. I treat a wide variety of patients from babies to adults.
In 1999 I came from my native France to the UK to study Osteopathy. During those years of training I forged strong ties with the country and lasting friendships. After graduation I went back to Paris and worked as an osteopath for seven years in a group practice, then as a paediatric and perinatal osteopath in my own practice until 2017. During those years I witnessed the effects of stress and poor ergonomics on many patients, therefore I launched an osteopathic consultation directly inside an international corporation. I improved and maintained the staff's wellbeing with efficient osteopathic treatments, and up to date advice on health, lifestyle, nutrition and posture. Sharing my life with a British partner led our family back to England in the vibrant multicultural community of Walthamstow.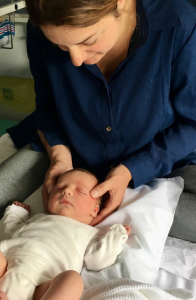 In 2009 to deepen my knowledge of newborn and child development I undertook postgraduate training in Paediatric and Perinatal osteopathy and became over the years highly skilled in treating little ones, children and teenagers. I have a special interest in treating musculoskeletal pain in pregnancy and post-natal women. Indeed I believe that despite being a common occurrence, suffering from pain during pregnancy and post-partum is preventable and there are few musculoskeletal symptoms during this time that cannot be helped by an accurate osteopathic treatment. In 2019 I joined the Maternity Mates programme from the Women's Health and Family Services to provide practical and emotional support to women during pregnancy, childbirth and the early weeks of motherhood.